'A Place to Gather': UC Unveils Building Digital Features | New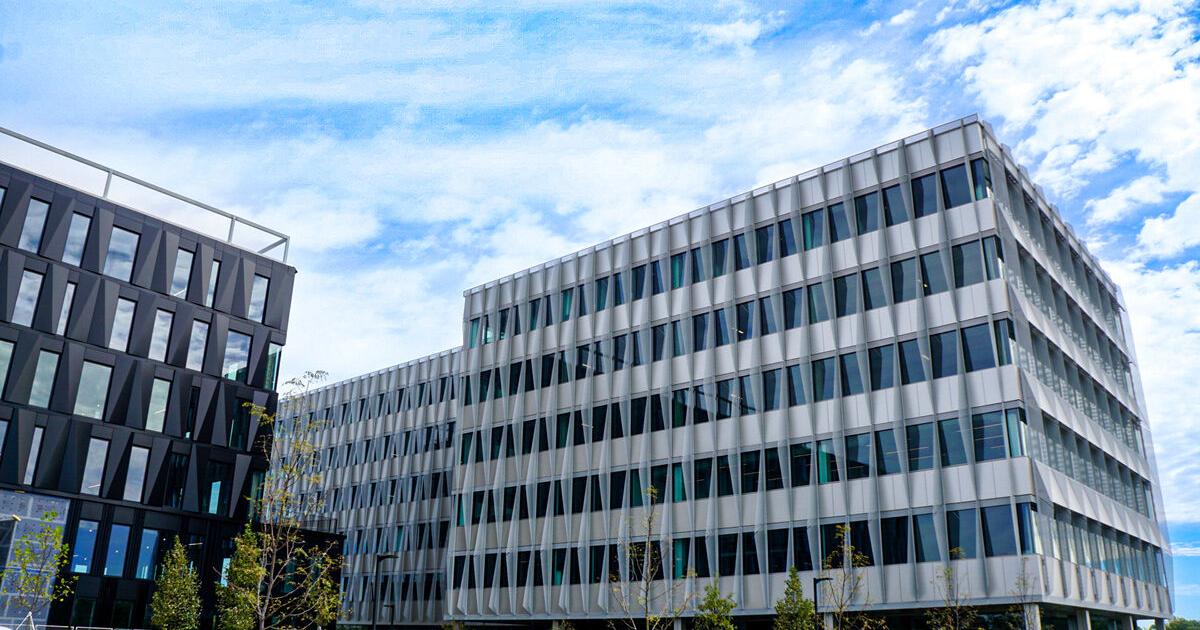 The University of Cincinnati (UC) continues its research and innovation initiatives with the Digital Futures Building, which officially opened on Friday, September 23.
The new 180,000 square foot building, located off Martin Luther King Avenue, is UC's newest addition to what Patrick Limbach, vice president of research at UC, calls the "new Avondale Innovation Campus".
True to its name, the Digital Futures building will house more than 15 state-of-the-art technology labs, approximately 20 classrooms, and meeting, event, and immersive storytelling spaces.
The project cost the university $10 million and is funded entirely by projected debt, according to a recent report on design-and-build capital projects to the UC board.
Digital Futures is intended to be a space to foster research collaboration, where faculty and students from multiple colleges can come together to work on a unified project.
"What's special about this building is that it gives our teachers a place to come together, regardless of their discipline," said Limbach. "So no matter what department they're in, no matter what university they're in, they come together because they want to work on the same problem as a group."
One such question the researchers are collaborating on is a project by Design, Architecture, Art and Planning (DAAP), the College of Education, Criminal Justice and Human Services (CECH) and the College of Medicine. Researchers are working to develop how people can read through a typeface more effectively, according to Limbach. Other labs in the building focus on everything from crypto-economics to public safety.
"I think because we give [researchers] a dedicated space to do something beyond what they normally do at the college level, and kind of provide them with a facility and resources around that facility to reduce barriers to collaboration and success," Limbach said. "That's what this space is about."
Like the Digital Futures building, the 1819 Innovation Hub opened nearly four years ago on October 5, 2018, as part of the Next Lives Here campaign, a 10-year strategic plan.
While both buildings host research, Limbach said the main difference between them is partnerships — 1819 has students working with partner companies, and Digital Futures works with students and faculty on the UC campus.
"[1819] is really a building with a lot of corporate offices that are geared toward undergraduate-level talent and workforce," Limbach said. "Digital Futures, which is across the street, is a building that is really research-oriented. So that's the faculty in this building. They work, in some cases with industry partners, but it's really about solving problems that matter to the city, region, state, and the United States. What we have in Digital Futures is much more geared towards graduate students."
As the university continues to work through its research initiatives, including Next Lives Here and Research 2030, Limbach hopes that Digital Futures, the 1819 Innovation Hub and "later buildings" will attract non-local researchers to the campus. innovation from Avondale.
"When we are successful with Digital Futures, you will see more of a Digital Futures building, with researchers coming from all over the world to come here to work together," Limbach said. "Companies that will want to co-locate or be next to our researchers because of what they do and what their students do."