Building frames 'unnecessary and confusing', Mosey review says | News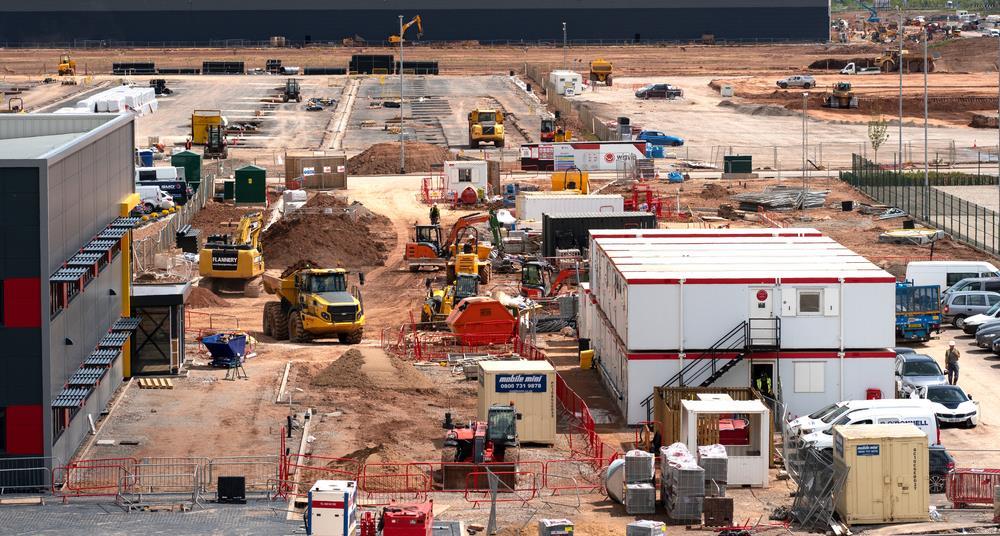 Many building frameworks are expensive, time-consuming and confusing, according to a new report.
the independent review of public sector construction executives led by Professor David Mosey of the Center for Construction Law at King's College London has developed a new 'standard of excellence' to help address these issues.
The review said: "Significant costs and time are wasted by public sector clients and bidders purchasing multiple speculative build frameworks that are not tied to specific work pipelines.
"Review participants report average bid costs for each major executive of over £247,000 for contractors and over £130,000 for consultants, with a maximum of £1 million in each case."
The standard defines how government and the construction industry should work together to combat waste, ensure value for money and drive innovation to achieve better, faster, safer and more ecological.
This decision will help ensure consistency between major government projects and support the entire supply chain, which means that major projects will not fall behind and that small businesses will have a better chance of obtaining government contracts.
The review put in place 24 recommendations, which must be adhered to by both proponents and the public sector.
These standards will help ensure that projects have improved efficiency and innovation, enhanced safety standards, focused on net zero carbon and social value goals.
The gold standard should be adhered to by all future construction frameworks and recommends actions to improve value in existing frameworks.
The review is the result of the Construction Playbook, which was launched by the Cabinet Office last year and reviewed public sector construction executives worth a combined £180billion and reviewed over 120 submissions written and 50 interviews.
Recommendations
Use Gold Standard features of Frameworks, Master Agreements, and Action Plans to measure Construction Playbook implementation on a Comply or Explain basis

Ensure that all benchmark features are adopted by customers and suppliers when comparing the various construction frameworks on offer

Require all public sector construction frameworks to prioritize safety, net zero carbon and industry compact

Reduce procurement costs, improve value and reduce risk by more widely adopting a benchmark standard framework alliance contract

Create binding contractual baseline action plans to convert framework goals into actions and timelines that produce better economic, social, and environmental outcomes

Invest in a management framework that demonstrates value for money for customers and suppliers

Capture enhanced value by identifying SME strengths and using supply chain collaboration systems to maximize social value

Avoid unnecessary procurement costs and improve supplier engagements by ensuring executives deliver sustainable work pipelines

Use the pre-procurement framework consultation to explore emerging technologies and innovations and identify market opportunities

Reduce procurement costs and improve value by awarding longer-term on-call contracts and incentivizing additional work

Improve vendor investments in MMC and other offsite technologies by awarding on-call master contracts for portfolios of work

Create a whole golden thread of asset information using BIM and other integrated digital technologies under an alliance master agreement

Improve economic, social and environmental outcomes through early involvement in the supply chain, using supply chain collaboration systems in all framework contracts

Encourage innovative solutions by creating specifications for frameworks and RFPs that focus on required customer outcomes

Use delivery model assessments to inform and support framework strategies, procurement, contracting, management and tenders

Evaluate and control the costs of framework deliverables through the use of evidence-based benchmarks and lifetime cost models

Integrate the mutual commitments of framework suppliers, customers, managers and suppliers through the terms of a reference alliance framework contract

Spread risk based on framework market engagement and use joint framework systems for early risk mitigation and effective responses to risk events

Create transparent pricing mechanisms for executives and appeals that maximize cost certainty and ensure prompt payment

Reduce procurement costs through a consistent and proportionate assessment of the economic and financial situation using "PAS91" or the "Common Assessment Standard"

Evaluate framework and tender proposals proportionately and consistently using balanced criteria that include quality, social value and net zero GHG emissions

Establish shared and transparent framework systems to manage and mitigate the risk of supplier financial distress

Improve executive results by creating collaborative systems for managing executive relationships and strategic supply chain relationships

Support the adoption of benchmark frameworks, framework contracts and action plans through government-led training and advice