Building Lives: Drivers of Prosperity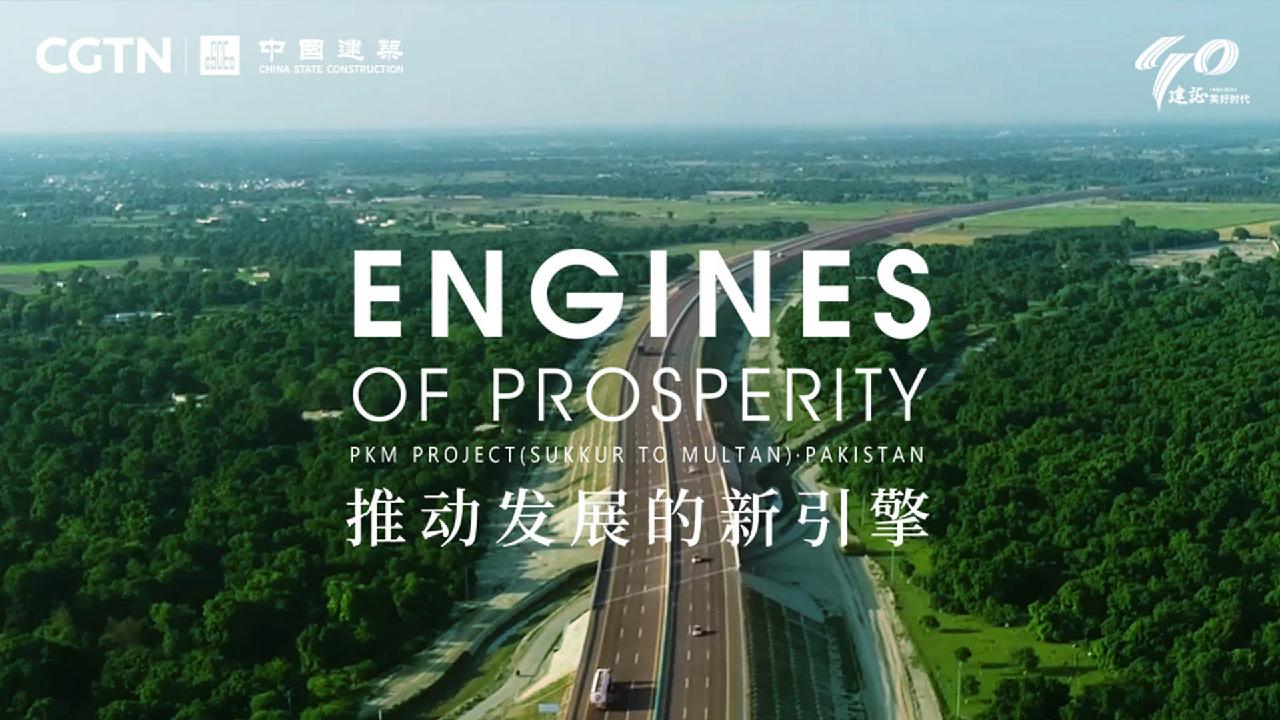 Qaisar, a 34-year-old Pakistani employee, is an assistant commercial and mechanical engineer on the PKM project (Sukkur-Multan section) of the China State Construction Engineering Corporation (CSCEC).
It not only participated in the construction of the largest transportation infrastructure project within the China-Pakistan Economic Corridor, the PKM Expressway Project, but also became a real beneficiary.
Construction of the PKM highway began on August 5, 2016 and was completed on July 22, 2019, two weeks ahead of schedule.
The highway starts from Sukkur, the transport hub of Sindh province in the south, and reaches Multan, the economic center of Punjab province in the north, opening up the main north-south transport artery in central Pakistan.
As an engineer on this joint project, Qaisar said his Chinese colleagues enthusiastically shared their working experience with him and helped him gain professional knowledge.
"I studied in China for five years and admired China's speed of development and prosperity. China and Pakistan are brothers who have been friends from generation to generation. I hope they can help us develop quickly," Qaisar said.
He combined the acquired knowledge and his language advantage, and finally played an important role in helping the project solve difficult works, such as land acquisition and expropriation problem, finding land resources and in rock.
In Qaisar's hometown, he and his family own over 160 acres of mango orchards, which are the most important local cash crops and the basis of survival for hundreds of thousands of arborists.
When it comes to harvest season, fruit growers would transport mangoes to Karachi, a southern port city 900 kilometers away, to sell them.
Before the construction of the PKM highway, mangoes could not be shipped on a large scale when they were ripe, and farmers could only watch them rot on the ground.
But with the opening of the PKM highway, "we can now very easily transport our mangoes from our villages to the big cities," Qaisar said.
As the first expressway with an intelligent transport system in Pakistan, all functions of the PKM project, such as the toll collection system and signal management, have been fully digitized and automated.
Muhammad Naseem Arif, the general manager of Pakistan's National Highway Authority PKM project, said they learned a lot of modern techniques from the Chinese construction team.
"We need to continue this learning process and achieve excellence in this industry," he said.
Along the 392 kilometer long concreted and modernized highway, a total of 335,800 trees are planted. The green area on both sides of the road is equivalent to 775 football pitches, bringing vitality to this arid and barren saline-alkaline land.
CSCEC established collaboration with Pakistan in 1984, with the completion of many landmark projects, including the JF-17 fighter aircraft manufacturing plant, the new terminal building at Islamabad International Airport and the PKM highway.
While operating in the region, CSCEC also carried out public welfare activities such as digging wells and repairing canals, and assisting students, boosting local employment through project construction, and stimulating development surrounding industries.
The company says it will continue to work hand in hand with Pakistan, deepen investment cooperation and contribute to the prosperity and development of Pakistan, making more contributions for the benefit of the Pakistani people.