Building Services Engineering Company Gains Foothold Across the Irish Sea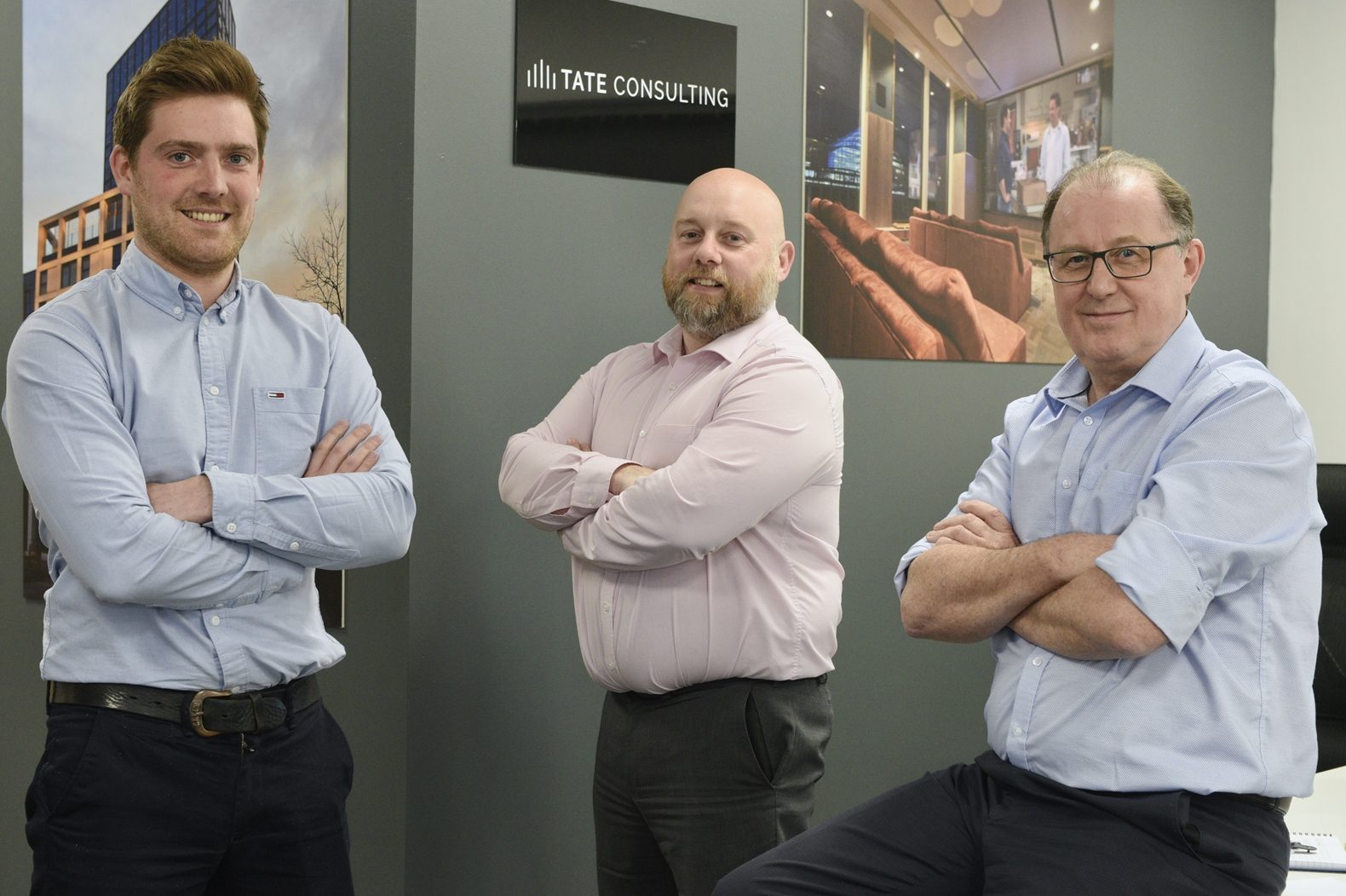 Yorkshire-based building services engineering firm Tate Consulting has expanded to Belfast, initially creating five jobs in the city.
The company now plans to continue to grow the team after a series of high-profile contracts.
Tate Consulting's recently opened Belfast office is located close to the city's airport in the Belmont Office Park on Belmont Road.
Born in Belfast, Jim Lee, director of Tate Consulting for nine years, will continue to split his time between Belfast and Harrogate.
Aaron Stevenson and Kevin Gallagher also joined the team as associate director and mechanical associate respectively, with Stevenson overseeing the operation of the new office.
Stevenson has worked for several well-known engineering firms in Northern Ireland over the past 25 years and Gallagher brings over 10 years of experience to this role in Belfast and London.
Tate Consulting provides commercial engineering solutions from MEP concept design to project handover and post-occupancy assessment, as well as fire engineering services, building sustainability and performance assessments and general planning.
Initial contracts won by the company include Belfast Waterside, a 500-unit development by MODA Living in conjunction with Osborne + Co and focused on the build-to-let market, as well as a 450,000 square foot logistics facility in Dublin for an international retailer.
Managing Director Shane Tate said: "Over the past 20 years we have established a national portfolio of clients in both the public and private sectors and a reputation for consistently adding significant value to projects.
"Belfast is currently benefiting from substantial investment and is now home to some of the UK's most exciting building projects. Expansion into the city was therefore a natural move and makes for a very exciting time for us."
Lee added: "This expansion will give us a valuable presence and additional resources in Belfast, while facilitating further expansion in the Dublin market.
"We are already working on several large-scale projects and part of this success is due to our ability to attract a highly qualified team, who want to work on career-defining projects.
"Aaron and Kevin both have extensive industry experience and are well known in the local construction industry.
"With a number of appointments looming, we are now looking to build on this and plan to recruit several more electrical and mechanical engineers this year."