Doors Open Melbourne: Building on Country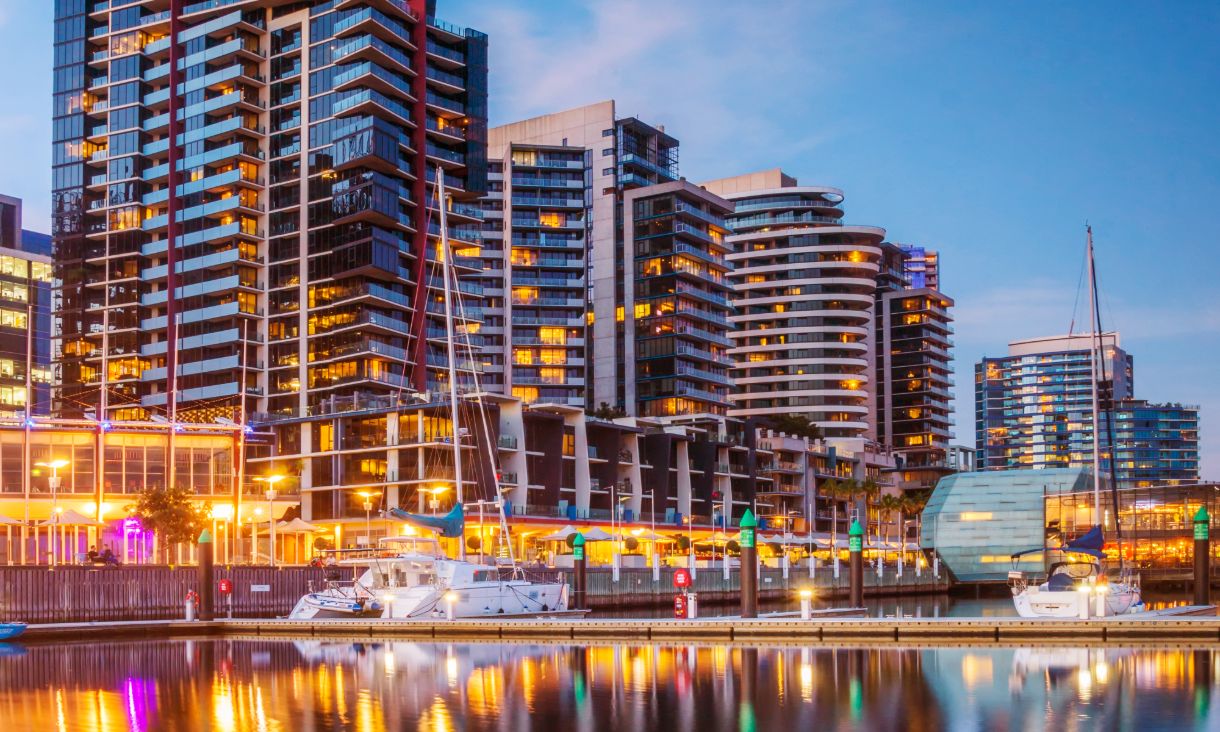 Our experts include Beau de Belle (Gamilaraay Architecture graduate and RMIT VC Indigenous Predoctoral Fellow); Professor N'arwee't Carolyn Briggs AM (Senior Boon Wurrung Elder, President and Founder of the Boon Wurrung Foundation, RMIT Elder in Research); Dr. Christine Phillips (Senior Lecturer, RMIT Architecture Program); and Jock Gilbert (Program Manager, RMIT Bachelor of Landscape Architectural Design Program).
Ahead of the event, we asked Jock Gilbert, on behalf of the team, what 'Building on the Country' means and how important it is to have public discussions on the subject at events like Open House Melbourne.
Concretely, how does Building on Country work?
We live and practice in a country that benefits from over 60,000 years of living culture. As designers we have an obligation to understand and recognize this and the responsibilities that come with it – we have to come to terms with the fact that we are always "on the land" (which has never been given away) and this has design implications. If we are building on the land, we must design with the land, shaping our built environments by understanding design as an act of reconciliation that supports Indigenous sovereignty and self-determination.
At RMIT's School of Architecture and Urban Design, we take students on this journey by integrating and embodying this approach into the pedagogy of our design studio. First Nations knowledge holders, including N'Arwee't Carolyn and Beau, play a vital role in guiding this journey along with our many external partner organizations, traditional owners and knowledge holders.
How important is it to have public conversations like this, about the built environment and responding to the essence of the country and its people?
Our students graduate with the ability to be confident in building respectful relationships with Indigenous knowledge, knowledge holders, country and communities and influencing the design practices with which they are employed to make same. We build the capacity of scholars, students and community members and organizations in a relationship of mutual information and this is further strengthened by public conversations that bring this work to the fore and provoke new conversations.
What is the impact when we respond, engage and respect the essence of the country and its people as it relates to our built environment?
In their recent book, Design: Building on Country, designers Paul Memmott and Alison Page draw heavily on the key concepts of 'place' and 'country', calling for a new Australian design.
They relate them to traditional knowledge and how these concepts can contribute to more positive environmental outcomes in projects. By recognizing the intrinsic link between the concepts of place and country and traditional knowledge, the design framework of New Australian Design necessarily foregrounds the positive environmental impacts of design outcomes derived from this framework.
Paul and Alison note that design generated this way has a lighter environmental footprint, requires fewer natural resources in construction, and is often biophilic. The outcomes designed and constructed from this approach are necessarily culturally expressive, inclusive, rich in experiences and functional. This multiplicity of benefits stems, in addition to fulfilling our obligations as designers on unceded land, from a practice in which design with country is rooted.