Eight key points to remember from the heat and buildings strategy | News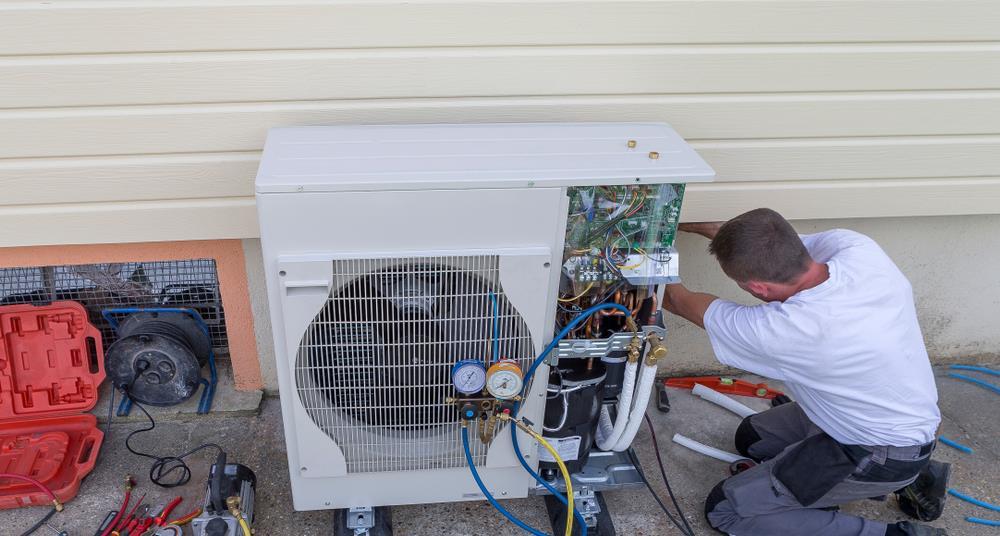 Construction finally knows what the government's plans are to decarbonise buildings across the UK on their way to net zero.
The Heat and Buildings Strategy was released today, more than eight months after it was originally promised.
It comes two weeks before the UK hosts the UN climate conference COP26 in Glasgow, where Boris Johnson hopes to position the country as a global leader in cutting carbon emissions.
But industry groups have criticized the delayed strategy for not going far enough in offering financial incentives to people to switch to green energy to heat their homes and buildings.
With the government borrowing at least £300billion in the first year of the pandemic, there has been speculation the Treasury has watered down plans to save cash.
Johnson is now under pressure to prove the UK is still on track to meet the government's legally binding target to cut carbon emissions by 78% by 2035.
To show what today's announcements mean for the industry, here is a list of key takeaways.
Homeowners will receive £5,000 heat pump grants
A central part of the strategy is the replacement of traditional gas boilers with heat pumps, energy-saving devices that absorb heat from the air or the ground.
Under plans, homeowners will receive £5,000 grants to install heat pumps from April next year through a £450million boiler upgrade scheme.
The funding is part of a £3.9bn package over the next four years that will also be used to decarbonise public buildings and finance heating networks.
But the heat pump grants appear to be a downgrade to the £7,000 start-up grant proposals leaked to the media in August.
With heat pumps costing at least £7,000 and gas boilers starting at £1,000, heat pumps will always be more expensive than gas boilers at current prices.
It also doesn't take into account the cost of installing heat pumps, which can be as high as £20,000 according to Laura Bishop, chair of the Ground Source Heat Pump Association.
As the objective of the strategy is to encourage homeowners to switch to more ecological heating systems, the amount of subsidies may be insufficient.
Hydrogen will not be used to heat buildings for at least five years
An alternative to heat pumps is hydrogen, which has lower installation costs than heat pumps.
But the strategy postpones any decision on the gas until at least 2026 while the government carries out trials to assess the feasibility of the technology.
These will include a neighborhood trial by 2023 and a village-wide trial by 2025. Plans for a hydrogen city will also be developed by 2025 which can be converted before the end of this decade. .
The government has said it will also consider allowing or requiring new gas boilers to be easily convertible to use hydrogen by 2026, minimizing disruption and installation costs for consumers.
Government aims to insulate homes before installing new heating systems
The strategy says improving the energy efficiency of homes through a 'fabric first' approach is key to ensuring the transition to low-carbon heating is 'cost effective and resilient'.
This means that the focus will be on installing insulation and other home improvements through retrofit programs before installing green heating systems like heat pumps.
Types of renovations would include draft, attic and floor insulation, heating system insulation, double and triple glazing of windows and doors, and wall insulation.
Industry groups including the Construction Leadership Council and the Federation of Master Builders have called on the government to fund a national refurbishment program over the next two decades that will cost the public and private sectors more than £500billion.
Gas boiler manufacturers could be forced to sell a required number of heat pumps
From 2024, an obligation could be imposed on gas boiler manufacturers to sell a certain level of heat pumps in proportion to their gas boiler sales over a given period.
The proposal, which is the subject of a consultation launched today and closed in January, would aim to forcefully increase the number of heat pumps sold on the market.
This would work alongside subsidies and regulatory policy approaches, as well as consumer subsidies, to reduce the cost of heat pumps.
The government has said the proportion of heat pumps that gas boiler manufacturers are required to manufacture could then be increased over time, with companies given advance notice of any changes to give them time to prepare .
Representatives of the gas boiler industry have already criticized the plans, which were leaked earlier this year, as "Soviet-style" production planning.
Those hoping for clarification on private rental sector housing will have to wait
The government's pre-strategy announcements this morning were largely aimed at homeowners, with £5,000 grants headlining. While these grants are also open to private homeowners, it is less clear how beyond that they will be incentivized to make their homes energy efficient.
Will there be a stick? After all, as the strategy paper makes clear, the private sector has the highest concentration of fuel-poor households (26.8%) and privately rented properties cost over £6bn. in energy bills in 2019.
The strategy makes it clear, however, that ministers have not yet taken a decision on stricter regulation of the energy performance of private rental housing. A consultation, which ended earlier this year, proposed bringing the majority of privately let properties in England and Wales up to a minimum of EPC Band C by 2028. However , the government announced that it would publish its response to the proposal "before the end". of the year".
Mandatory targets for mortgage lenders to improve the energy performance of their portfolios?
The document says the government is "exploring opportunities to improve the energy performance of owner-occupied homes" and is holding workshops and consultation events on potential measures with representatives from the housing sector.
One policy flagged in the strategy paper is the prospect, outlined in a consultation paper last year, of requiring mortgage lenders to disclose the energy performance of their portfolio. It also proposes voluntary goals to bring the average EPC of properties to C-band by 2030 and to meet those goals if "insufficient progress" is made.
The strategy document does not commit the government to following this policy, but it outlines its benefits, saying it will "encourage significant product innovation and new partnerships, and stimulate the development of a housing finance market green".
Government sees decarbonisation as part of the race-up agenda
Perhaps inevitably, the government is also talking about the 'levelling' benefits of its decarbonisation strategy by 'creating jobs in all parts of the UK'.
It says: "The transition to low carbon buildings could add £6bn of GVA (gross value added) and support 175,000 skilled green jobs by 2030. It will create new markets and supply chains for innovative products suitable for a net zero future, and as these markets grow, the UK may have greater export opportunities in sectors where we have particular knowledge, experience or expertise.
New home builds can be prevented from connecting to the gas grid
The strategy also reveals that the Department for Business, Energy and Industrial Strategy plans to consult whether it is "appropriate" to prevent new homes from connecting to the gas network in England from 2025.
But the government seems aware of the need to keep the gas grid option open, in case hydrogen becomes a big problem. He said, "This [consultation] will look at how best to ensure that new housing uses low carbon heat sources and would therefore enable later connections to the gas grid if low carbon hydrogen were part of our path to decarbonizing the heat.