Prices for building materials increase slightly in July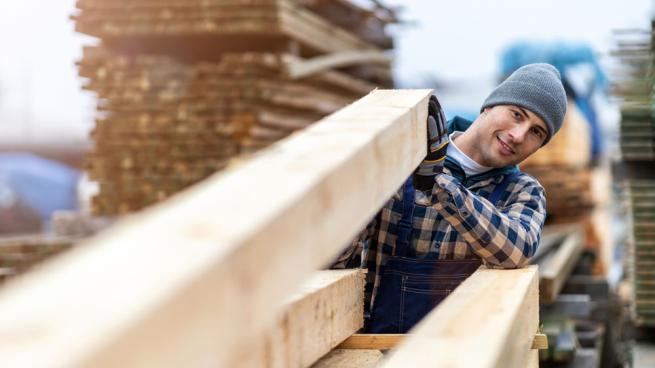 Prices for building materials edged up 0.4% in July on an unadjusted basis, according to the latest Producer Price Index report.
Softwood lumber prices rose 2.3% and jumped 35.7% since January 2002.
According to the National Association of Home Builders, 80% of this increase has occurred since January 2021.
The PPI for goods inputs into residential construction, including energy, fell 1.2%, as the cost of No. 2 diesel and unleaded gasoline fell 16.6% and 16 .7%.
Services inputs to residential construction fell 1.4% in July, marking the third consecutive month of decline. The building materials retail index also fell 3.8%.
The NAHB said the PPI for services is 3% higher than it was a year ago and nearly 35% higher than its pre-pandemic level.
The PPI for ready-mixed concrete rose 2.5% in July and has risen in 17 of the past 18 months. The latest increase is the biggest since prices jumped 3.7% in March 2006. The index has climbed 6.8% since the start of the year, the biggest increase since the start of the year in July in the series' 34-year history.
The PPI for softwood lumber rose 2.3% in July as prices fell 28.2% year-to-date.
Gypsum products remained stable in July after rising 0.1% in June and 7.1% in May. and has climbed 22.6% over the past year.
Prices for steel products fell 3.7% in June after falling 1.7% in June. over the previous two months, the PPI for exterior and interior architectural coatings rose 1.0% and 0.5%.
Freight transport by truck fell 0.3% in July, the second consecutive decline after two years of monthly increases, the NAHB said. Over the past year, the local and intercity motor transport price indices have increased by 18.9% and 22.6%.
The latest producer price index is available here.